Join Us Thursday, July 18th at 2pm Eastern for a free Webinar!
WEBINAR: Saving At-Risk Customers With Bloom Intelligence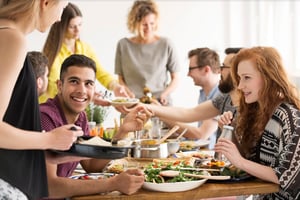 We all know that retaining current customers is much less expensive than acquiring new ones, and with the current competitive environment in the restaurant industry, it becomes that much more important. But how can you identify those customers who are at-risk of not returning? How can you engage them properly and convince them to return?
In this webinar, Robin Johnston, COO of Bloom Intelligence, will explain exactly how a WiFi marketing and analytics platform can not only do this for you, but do it automatically.
Bloom users are seeing more than 30% of their at-risk customers return after setting up an at-risk customer marketing campaign.
Register now and see how you can increase customer loyalty, decrease customer acquisition costs, and watch your business bloom!