In a world dominated by social media and internet advertising, some marketers may be wondering if email is as relevant as it has been in the past. After all, it seems as if Facebook, Twitter and Instagram are the leading marketing channels of choice in 2019.
If you are currently running email marketing campaigns, there's nothing to worry about. Surprising to some, email continues to prove itself a more-than-worthy option, and one in which you should consider placing a nice portion of your marketing resources.
Here are a few recent statistics about the sustained effectiveness of email marketing.
While email marketing is still a very effective marketing strategy, it still needs to be planned and executed correctly. A poor strategy can doom any marketing endeavor. Help your email campaigns avoid this fate with these tips.
Make It Personal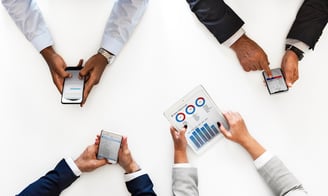 Email marketing personalization has been part of email marketing for years, but has never been as important as it is today. In fact, it is no longer an option, it is essential for success. Today's consumers expect the right message at the right time, a message tailored to their interests and preferences.
The most effective email strategies of 2017 were email list segmentation and individualized messaging. (DMA)
Segmented email marketing campaigns receive 14.64% more opens and 59.99% more clicks compared to non-segmented campaigns. (Mailchimp)
The point in segmentation is to help assure that the message you're sending is relevant, useful and, most importantly, worth their time to read. By creating specific groups within your customer profile list, you can write your messaging specifically tailored to interest the customers in each group, then send each email to its corresponding group.
Personalizing your email messaging to specific customer segments will bring you a much more desirable result. 42% of marketers don't use segmentation in their email campaigns and 33% of email marketers don't optimize their emails, meaning that doing so will give you a leg up on a lot of your competition.
Read more about personalization here.
Optimize Your Subject Line
A lot of thought should be put into developing the subject line of each and every email you send. If your email isn't opened, it does you no good. An effective email subject line will capture attention and convince them to click and read more. The subject line has the most impact on your email campaigns' success, so this is where you need to focus most of your attention.
Consumers spend about 4 seconds reading your subject line in their inbox when deciding whether to open it or not, so it's important to have a clear, concise subject line that offers your customers something of value. Keep it short and scannable so that the entire subject line can be seen in the inbox. Finally, you should personalize your subject line with customer information, when applicable.
Read more about email subject lines here.
The Email Body: Keep It Light
Remember the last email you received that contained block after block of endless paragraphs? Probably not – because you didn't read it. Today's busy consumers don't have the time to read an dissertation about your business. If your email looks even the slightest bit copy-heavy, readers will lose interest immediately.
When it comes to the message, you want to make sure to clearly state your offer or promotion, and why it is of value to the customer. Use brief, compelling language, but avoid using strong sales copy, ALL CAPS, or multiple exclamation points!!!!!! Remember, you want to convey value to the customer, not hype your product.
Using Images
Your emails should have a compelling visual component to them. When images are relevant and high-quality, they can play a crucial role in attracting the attention of the reader. Make sure your image matches the offer. For instance, if you're promoting a new appetizer, use an image of that appetizer instead of a stock image of patrons at a restaurant.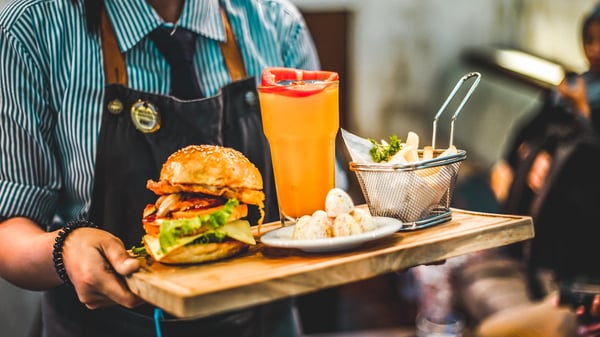 Use a Strong Call-to-Action
Your goal with any email marketing campaign is to get the reader to take an action. Examples might be clicking through to your website, coming to visit your establishment, or using an attached coupon. Whatever action you want them to take, don't assume they will automatically understand, make sure to ask them to take that action.
The call-to-action should be clear and action-oriented, it should use urgency when appropriate, and be friendly in tone.
Optimize for Mobile
Your emails should display nicely across all devices, including mobile. Mobile email will account for 22 to 77 percent of email opens, depending on your target audience, product and email type. That's a significant portion of your audience. In addition, if your email is not optimized for mobile, 80 percent of those users will delete it.
The simplest way to optimize for mobile is to use brevity in your messaging. Keep it clean and simple with images that resize depending on the device, and font that is large enough to read.
Final Thoughts
Email marketing is a great way to use customer contact information to send offers, promotions and news to your customer base, allowing them to view your message when they are ready to view it. Ideally, different messages should be sent to different segments of your customer list. This allows you to personalize the messaging and convey a tone that each audience will relate to. Along with a compelling subject line and a well-written email body, you'll increase open rates while getting more of those readers to take the action you want them to take.
With the use of a WiFi analytics and marketing platform, all of this becomes simple and easy, allowing you to track the ROI of every campaign and test various messages on each customer segment.