No doubt you've heard a lot about mobile-based gamification over the years, though never thought it could apply to an entertainment center like yours. Since you already provide games in your center, you probably wonder why gamification could matter in your digital marketing.
It becomes very useful when you integrate it with a captive Wi-Fi portal. The point of a captive portal is to gather thorough data on your customers so you can better understand what they want.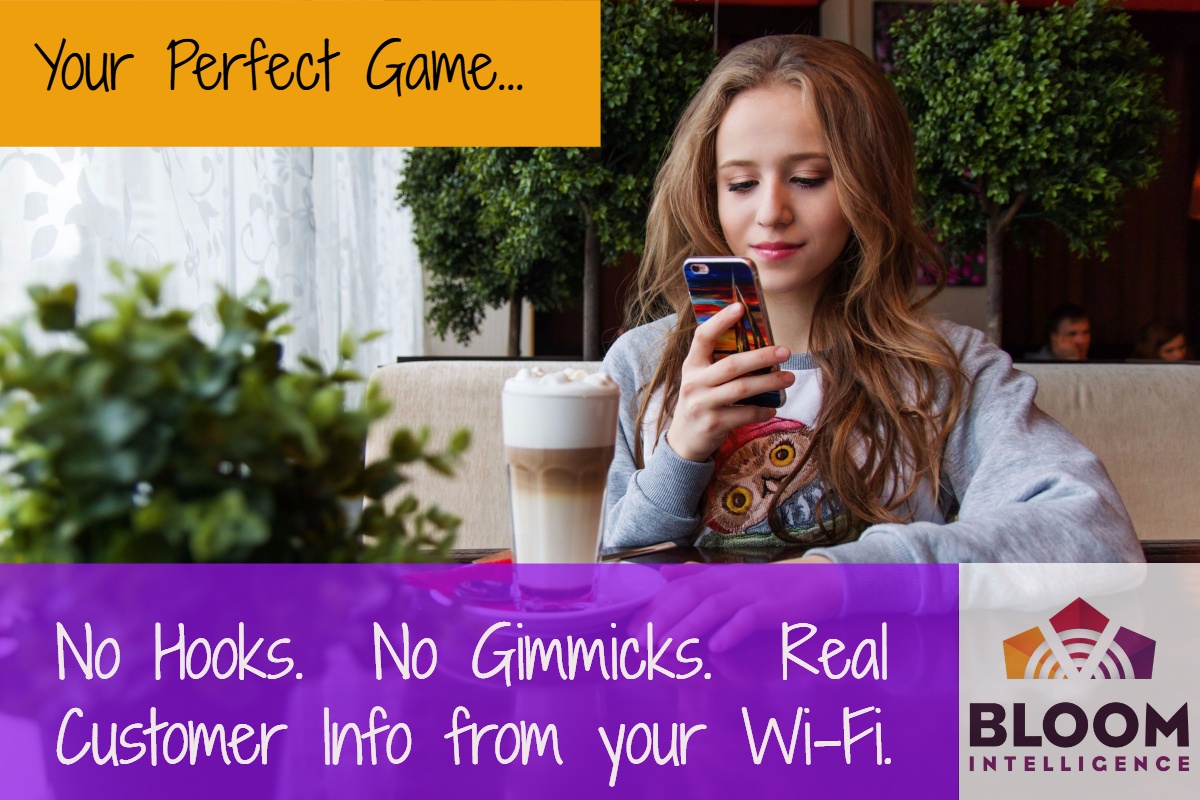 Using a splash screen with your Wi-Fi portal gives your customers a chance to do some interactive gaming while providing data for you in the process.
Here's a look at how to encourage captive Wi-Fi portal engagement through gamification where a splash screen becomes a marketing tool.
Setting Up a Splash Page
What's a Splash Page? It's the first page your customer visits when they want to your your free wifi. It's beneficial to have a splash (or landing) page when you set up your Wi-Fi portal as a welcome page to customers. You may already offer free Wi-Fi in your brick-and-mortar store. Offering this means when customers log in, they'll see a landing page that asks them to accept the terms of your wifi service. Why not make this an opportunity to interact with your customer?
Here, you can include gamification ideas to occupy customer time if they have to wait in long lines. As a restaurant or an entertainment center, as you become popular there can be long wait times to get a table or service. Entertaining your customers encourages engagement and especially if there are prizes involved, can be rewarding to the customer who opts-in to your program.
Customers can play entertaining games while they wait to keep them fully engaged and offhandedly providing data you can use for later marketing.
Providing Interactive Games
Evidence shows interactive gamification helps immensely in customer relationship management. Providing a game that fits your brand and allows customers to move around gives them something useful to do while waiting to play your in-store games.
One good gamification idea is an I-Spy game where the customer uses augmented reality to find an item hidden within your facility. Working similarly to Pokemon Go, it's a perfect way to keep customers occupied. As they provide information about themselves in the game, you can use this to track data.
Having visitors move around your facility also gives you an idea of what kind of games they're interested in within your center.
Taking Selfies for Contests
While selfies are ubiquitous, incorporating them into a gamification contest can offer even more fun for the customer while providing data for yourself.
A game where customers take a picture of themselves to integrate with a feature on your splash page can make wait times less of a burden. By allowing the customer to enter their picture into a contest, you'll allow interaction to become a part of a loyalty program you have in place.
Providing Prizes for Playing a Game
A good example of offering free items from gamification comes from Starbucks. Their "My Starbucks Reward" game works in reverse where the more Starbucks products a customer buys, the more points (or graphical coffee cups) they receive. Working at three levels, customers participating continually win free items.
It's a good game to imitate, especially in encouraging customers to play more of your popular games in your entertainment center for sake of winning free products.
Automated Marketing From Your Data
Once you accumulate data from your gamification efforts, you'll be able to start doing automated marketing with more targeted precision. When customers enter your center with their mobile devices, you can send them trigger or scheduled outbound announcements about special deals on your games.
This is an invaluable process to persuade customers to return or make purchases while in your facility. However, always remember to make your messages look personal, even if they're automated.
With valuable data at your fingertips, you'll know exactly what to say and when the best times are to send your messages.