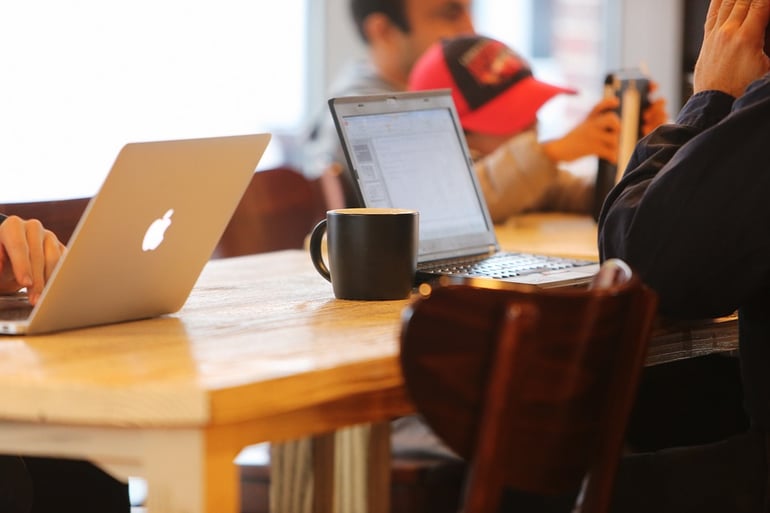 You've been considering the idea of offering free Wi-Fi to your customers, but is it worth it? Read on for five simple ways you can use Wi-Fi to better connect with your customers!
1. Get Customers Through the Door
When a business is known for having reliable and free Wi-Fi, they can get people through doors they might have never entered. Data is an expensive commodity. With people staying in contact with the world more than ever, it pays to let potential clients know that they can shut off their data and turn on the Wi-Fi while taking in everything you have to offer.
In a study commissioned
by DeviceScape, more than 50 percent of customers spent more time
and
money when a company provided complimentary Wi-Fi. Give people a reason to come in, and you will see improved customer satisfaction, engagement and more positive cash flow.
2. Introduce Your Business Via Your Landing Page
Whether a person is a first-time or returning customer, there's always more for them to learn about your business and everything it has to offer. Tell your customers you have exactly what they need the very second they're granted access to your wireless network. Your landing page, the first thing a person sees when they successfully connect to your network on their phone, tablet or other device, is the ideal place to advertise a product or promotion that is too good to pass up.
Boost customer engagement with:
A winning headline
An eye-catching, relevant image
The benefits of what you have to offer
3. Collect Valuable Emails to Keep in Contact With Customers
Every so often, it pays to send a mass email of your latest events, deals, promotions and other news to your customers. Collecting customer email addresses as a part of allowing them to sign on to your network is an excellent way to increase the number of valuable email addresses on your contacts list.
4. Offer a DIRECT Benefit Upon Signing On
People love instant gratification. By offering a promotion (think: a free drip coffee with the purchase of a pastry), you're ensuring that customer, upon taking advantage of this spontaneous offer, will buy an item with a higher price point to enjoy a complimentary beverage that costs mere coinage.
5. Improve Your Social Media Status
Give your customers the chance to connect and interact with you via social media to increase your views, followers and impressions. Make this information readily available to them upon connecting to your Wi-Fi network. A company that keeps up to date with social media trends has a better chance of staying in the public eye.