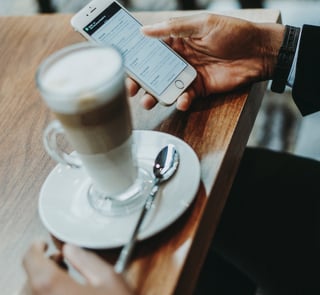 In today's digital world, it is easy to interact with individuals on a personal, one-to-one level. Used properly, today's technology is a great way to not only interact, but influence as well. For example, discourse on social media is able to influence culture, politics, entertainment, and industries. For businesses, technology is a great way to engage and influence potential, current, and former customers toward an expected outcome.
How is this done? The first step is investing in the technology needed for your business to collect, monitor, and analyze customer behaviors. The next, important step is to leverage your data to your company's benefit with a tried and true business strategy: Marketing. However, rather than relying on your action of advertising and hoping for a reaction of a sale, your new strategy is based on customer actions and your reactions to them. Another name for this strategy is triggered marketing.
By engaging in triggered marketing - timely marketing based on collection, analysis, and monitoring of data - you can engage with customers on a one-to-one level, all driven by customer actions. Rather than spending money on costly surveys that cast wide nets in the hopes of collecting customer feedback, you can use a simple customer action such as a purchase to trigger your company's reaction of immediately sending that specific customer a prompt for an online review. Below are three more examples of how triggered marketing can help your business.
Behavior Triggers
Rather than spending money on marketing campaigns that throw a line out hoping for a bite, what if you could invest in a strategy that analyzes and sends targeted messages based on a customer's behaviors? By offering free Wi-Fi that uses smart Wi-Fi technology, your business is able to collect and track customer behavior. If a customer comes into your establishment every Monday, Wednesday, and Friday, logs onto your Wi-Fi, and stays for 30 minutes, a great triggered marketing strategy would be sending that customer a personalized message for $1 off a coffee. This message could be "triggered" 5-10 minutes after the customer logs in on your Wi-Fi.
Reach Out to At-Risk Customers
Perhaps your business had a customer who was frequent, but suddenly stopped coming. Or maybe you have a customer who comes infrequently. Triggered marketing, using Smart Wi-Fi, allows you to analyze not only your most frequent, but your most infrequent customers. If you have customers who go a certain amount of days or weeks without logging into your Wi-Fi system, a triggered marketing strategy could send a personalized message to those customers with a special offer. By also identifying your most frequent customers, you are then better able to easily target those customers with personalized offers.
Fill In the Holes
Are Thursday mornings your slowest times? Perhaps Sundays and Friday afternoons are days and times with the least amount of traffic? With triggered marketing campaigns, using smart Wi-Fi, you can analyze customer behaviors and help guide those behaviors toward an expected outcome. So if Wednesday afternoons are times when you experience peak traffic, your business could send personalized messages to those customers - including customers who don't show up on Wednesdays - to promote your new Thursday breakfast special.
Triggered marketing is a great way to increase the efficiency and effectiveness of your marketing initiatives, engage customers, and potentially increase your business's profits. Using smart Wi-Fi technology, your business will be able to collect customer data, analyze that data, and then use that data to trigger certain reactions based on customer actions. "Always business, never personal," is a great quote, but an archaic concept. In today's digital world, business is personal, and personal is profitable.